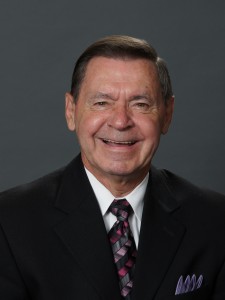 Dear Pastor,
Though the student family at Ambassador Baptist College is by and large the "cream of the crop," from time to time a student comes through that truly does rise to the top. Such was the case with both Matt and Katie Northcutt.
Matt entered Ambassador already focused on a ministry in missions, having begun his preparation even as a high school student. He was assured of God's call on his life, and has remained focused on reaching the unreached. Because of this burden, Matt did his missions internship in Siberia, where he worked with a seasoned missionary, but also traveled to various towns and villages to assess the spiritual needs and the potential for ministry. He returned home confident that God used his internship to cement his call to these needy people.
Matt's Bible education and practical training along with the discipline of a godly home, has equipped him for his ministry. His character and testimony have been above reproach. Katie, too, has had a sterling testimony throughout her college years and as an employee in the college finance office, and will be a valuable support and asset in the ministry. I give my wholehearted endorsement and recommendation of this young couple and urge you to prayerfully consider supporting Matt and Katie Northcutt and their ministry to Siberia.
Ron Comfort
Chancellor,  Ambassador Baptist College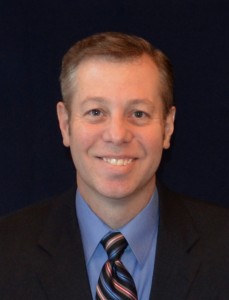 Dear Pastor,
Siberia?  Who would want to live in Siberia?  Thankfully, I am able to recommend Matt and Katie Northcutt as faithful servants of the Lord in Siberia.
I have known Matt for many years because his family lived in my home town and attended the same church.  Matt completed his summer internship in Krasnoyarsk, Russia in 2006, which was just the start of his ministry here.  After finishing his college education and deputation, he and Katie returned to minister in Krasnoyarsk in preparation for further ministry in the far north of Siberia.  They have been faithful servants in our church in Krasnoyarsk and our village ministries.
One characteristic that I want to specifically mention is that when Matt and Katie take on a task, they complete it.  Even better, they seek for excellence in every small detail.  Katie has done a lot of work with the decorations for different events at church and in the villages.  The attention to detail is amazing.  Katie finds new ideas on the internet and figures out how to adapt them to the needs here using the materials that are available here.  Matt has done a lot of design work for the ministry, taught all different age groups in the church, directed our summer VBS programs and used all of the talents that the Lord has given him to faithfully serve here.
Russian is a very difficult language and lessons are very challenging.  They have been consistent in their preparation and study.  They never cancel lessons.  Never.  There are so many things that interfere with a normal schedule here in Russia, but they have taken their language studies very seriously and shown great success.  Matt is preaching in Russian on a regular basis and Katie works with the kids and the ladies.  In addition, Katie has studied sign language which will also open the door for a ministry with the deaf.
Many missionaries have come and gone over the 15 plus years that I have been in Russia. I believe that Matt and Katie will be long-term missionaries who will avoid many of the mistakes others have made. Their ministry will be very profitable to the country of Russia and the many souls who need Jesus Christ as their Savior. They will be going to an area which, I believe, has had little or no gospel witness.  The Northcutts will begin to fill that need.
If you are looking for a missionary family to support as they go to reach the lost in the far reaches of Siberia, I whole-heartedly recommend this family to you and your church.  They are greatly needed to reach the people of the far north: "How shall they hear without a preacher?"
Kevin Jones
Krasnoyarsk,  Russia