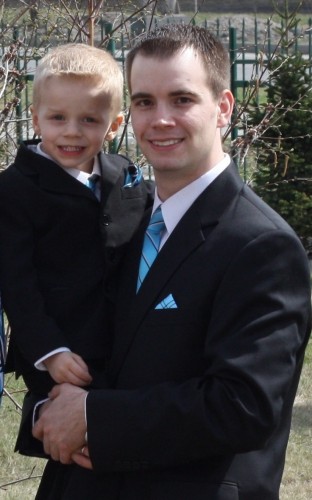 I was born into a military family in Elizabeth City, North Carolina, where I was raised for most of my life. At the age of four I remember my Dad taking a Chick tract entitled "This Was Your Life" and showing me the plan of salvation through that tract. It was then that I realized that I was a sinner and accepted Christ as my Savior. At the age of eight, during a missions conference at our local church, God called me to serve Him full-time on the mission field and I surrendered my life to go wherever and do whatever the Lord would have me to do.
As the Lord continued leading me into missions, I began to realize that there are still some areas of the world that are only accessible by small plane or helicopter. Therefore, in order to be prepared to serve the Lord in any way and on any mission field, I began my private pilot's training at the age of fourteen and at the age of seventeen I received my private pilot's license.
In the fall of 2004, I entered Ambassador Baptist College to further my training for the mission field. During my sophomore year, the Lord opened my eyes to the need of the many unreached people groups in the arctic and sub-arctic regions of the world.
In the summer of 2006, I was able to spend a nine-week internship in Krasnoyarsk, Siberia, working with Kevin Jones in the ministry of the Krasnoyarsk Baptist Church.
During my stay, the Lord led me north of Krasnoyarsk to the village of Tura, which is the largest village in Evenkia – the region of the Evenki people. The Evenki are just one of over 20 indigenous people groups in Siberia, and as a result of that trip to Evenkia, the Lord confirmed that I was to serve him in Siberia.
In 2007 I married my fiancé, Katie and we began preparing for the mission field of Siberia.  In 2008, the Lord blessed us with our son Elliot Hudson, and in 2012 we were blessed with our daughter, Karalyn Elaine.