2015 VBS Weeks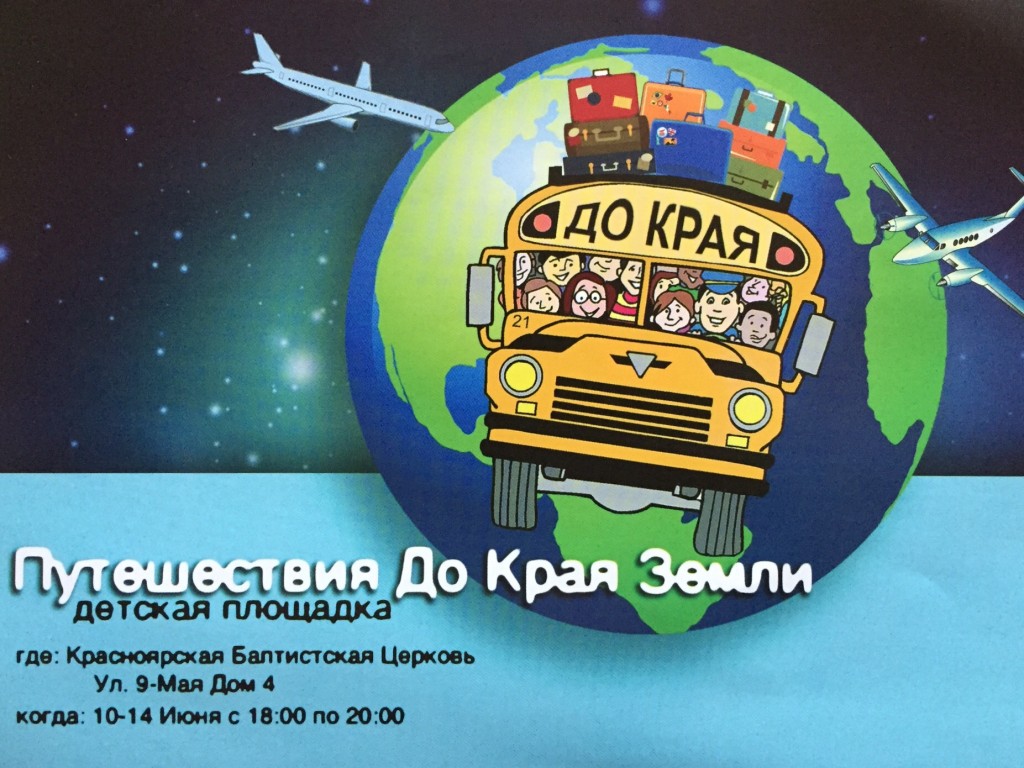 Summertime here in Siberia brings warm (sometimes hot) weather, long hours of daylight and more people outdoors. Children are out of school, the playgrounds are bustling, everyone is looking forward to vacations and traveling, and it is a ripe time for some outreach ministries.
As in years past, we will be holding four consecutive weeks of Vacation Bible School beginning in Krasnoyarsk and extending to the villages of Shila, Atomanovo, and 13 Bortsov. The theme this year is "Unto the Uttermost" taken from Acts 1:8. The goal is to try to get as many kids as possible to come to at least one of the days so that they can hear the Gospel clearly presented. Special prizes will be given out to the child who brings the most visitors throughout the week.
Since we just returned from our time in the States, and in light of the fact that next year, Lord willing, we will be in Vanavara, we have turned over the planning and preparation of the VBS program to one of our coworkers, James and Amber Pranger. We will still be involved in the VBS weeks, but on a much lesser scale than previous years. The Prangers have done a good job thus far with all of the planning and decorations and we are anticipating some good weeks of VBS.
We would ask you to pray with us about several specific things concerning VBS:
Pray for children to come
Pray that hearts would be open to the messages
Pray that children will be saved
Pray for our safety on the road as we travel many miles every day out to the villages and back
Pray for continuity among all the workers
Our VBS in Krasnoyarsk starts this Wednesday, June 10 and will run until Sunday, June 15. June 17-21 we will be in 13 Bortsov. June 24-28 we will be in Atomanovo, and we close out with our last week in Shila on July 1-5.
For those who use Twitter, you can follow us @NBNorthcutts for daily VBS updates and happenings.