An Serious Matter of Prayer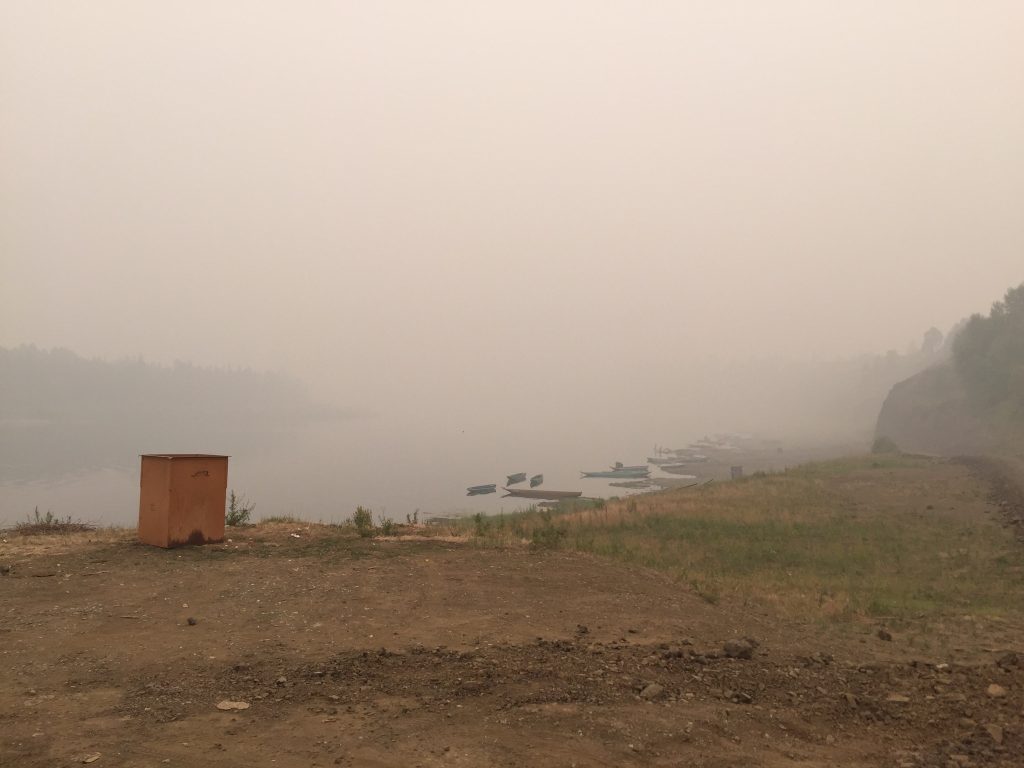 This short update is to ask everyone to hold a special season of prayer for rain in Siberia, and specifically in the Krasnoyarsk Krai (province).
Wildfires are burning throughout the taiga (Siberian forests), and the smoke from these fires has blanketed the region for many days now. While fires in the taiga are not uncommon in the summer months, this year has been much worse than others. It is not unusual to go for a few days without seeing the sun due to the thick smoke hanging over the region, and when we can see the sun, it appears as only a dull red ball in the sky.
To put everyone's mind at ease, we are not in any danger from the fires themselves. We are quite safe as the locations of the fires are quite a distance from us – it is only the smoke which poses any kind of threat. The combination of high winds and almost no rain has completely shrouded the Krai (and further) in the dense smoke. We have been warned by the МЧС (FEMA equivalent) to not be outside for any prolonged period of time.
Will you please join us in praying fervently that God would send abundant rain to clear the air and extinguish many of these fires here in Siberia?