Arrived Safely in Newfoundland!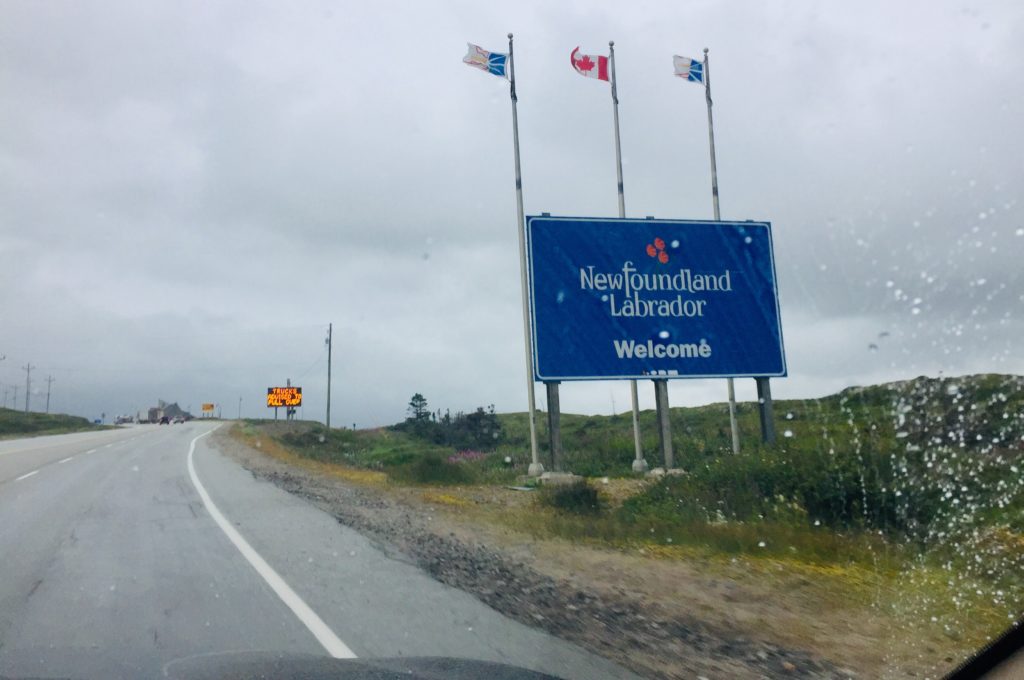 Thank you to all who prayed for us last week as we moved to Newfoundland. The Lord blessed with an amazingly smooth trip the entire way. Although we had a very heavy trailer (probably just slightly overweight), the truck pulled it without any issues and the trailer rode smoothly along, despite some rough roads along the way.
Many of you prayed specifically for us as we crossed the border on Wednesday and applied for our entry visas and God's hand was very evident there. The officials at the border crossing were very cordial and very professional, and one hour and fifteen minutes after we pulled in line to cross the border, we left with a four-year visa in hand! What a tremendous praise and answer to prayer!
Thursday night was the ferry crossing and the kids were excited to sleep on the ferry and wake up in Newfoundland, but during the night the winds picked up and the waves became rough and no one got much sleep that night. After docking and debarking we stopped for breakfast at a local Tim Horton's and one of the other passenger noted to us that it was one of the roughest crossing that they had ever experienced — and they had been crossing back and forth since childhood!
Despite it all, the Lord brought us safely to Stephenville where the O'Brien's were waiting with open arms and we spent the rest of the day cleaning the house and unpacking the trailer. We want to say a special thank you to Pastor Nate Minion who drove all the way from St. Johns on the other side of the island (a 9-10 hour drive one way) just to help us unpack!
This past week has been filled with setting up house, buying beds and other needed items and taking care of the many documents that come with moving to and living in a foreign country. Both Katie and I have new cell phone numbers (local Canadian numbers) and we can be reached by text or phone call at either of these numbers. Our updated contact information is listed below.
Matt cell – 709-214-7000
Katie cell – 709-214-7002
Field Address & Mailing Address: 24 Pennsylvania Drive, Stephenville, NL A2N 2W7 CANADA
Email: info@northboundnorthcutts.com
Web: www.northboundnorthcutts.com
As always, we thank you for your faithful prayers and support. We are excited to start life and ministry in Newfoundland and look forward to updating you about God's working here.