Back Home with Many Answers to Prayer!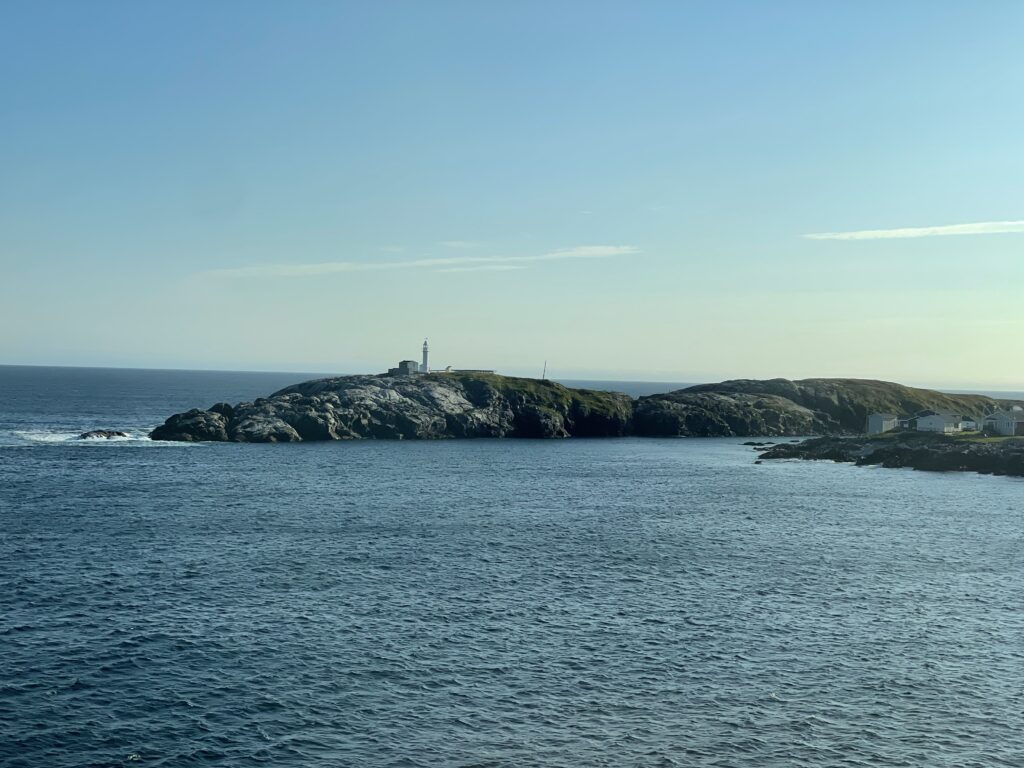 I will praise thee, O LORD, with my whole heart; I will shew forth all thy marvellous works.
~ Psalm 9:1 ~
Thank you to all who prayed for us as we travelled back home to Newfoundland. We saw numerous answers to prayer along the way, and we know that many of you were specifically praying for our safety and our border crossing.
The first answer to prayer was that the Lord worked everything out for us to upgrade our vehicle and purchase a newer one with AWD. It was down to the wire, as I had to drive to Kentucky the day before we left to pick it up and drive back to load up the car before heading out the next day! Yet, through it all, we saw the Lord's hand in providing us with a good vehicle that is comfortable and should last us many years.
The second answer to prayer was that the Lord gave us one of the best drives we have ever had as we departed North Carolina and headed to the Maine/New Brunswick border. The weather was spectacular and the traffic was minimal, making it a very easy trip overall.
The third answer to prayer was regarding our border crossing. The officer who processed us was very kind and helpful, and, overall, it was a very smooth process. We had only one small hiccup when the officer asked to see an airsoft pistol that Elliot had bought and I couldn't remember where it had been packed, leading me to unpack almost the entire car and several suitcases and totes before I finally found it! In the end, after two hours of filing paperwork, we left with permanent residency permits for our entire family and we drove the rest of the way home rejoicing in God's goodness and provision. (By the way, the airsoft pistol turned out to not be a problem, it just needed to be visually inspected).
The last answer to prayer was our ferry crossing. Everything was on time — both departure and arrival — and it was probably the smoothest crossing that we have ever had. Since it was the day ferry, we had the opportunity to go up on deck and see the ocean and watch our arrival into Newfoundland — something we had not done before.
All in all, the Lord blessed us with a wonderful return trip with many blessings, not the least of which is our permanent residency permits! We are very grateful to all of you who faithfully pray for us, not just on this return trip, but on a regular basis. We are excited to get back into the swing of life and ministry here in Newfoundland, and we look forward to sharing with you what God will do here in the months to come.
Thank you for upholding us in prayer and financial support.  We are truly grateful for your partnership in the Gospel and count it a privilege to be your representatives to the people of Newfoundland.