Christmas Parade Update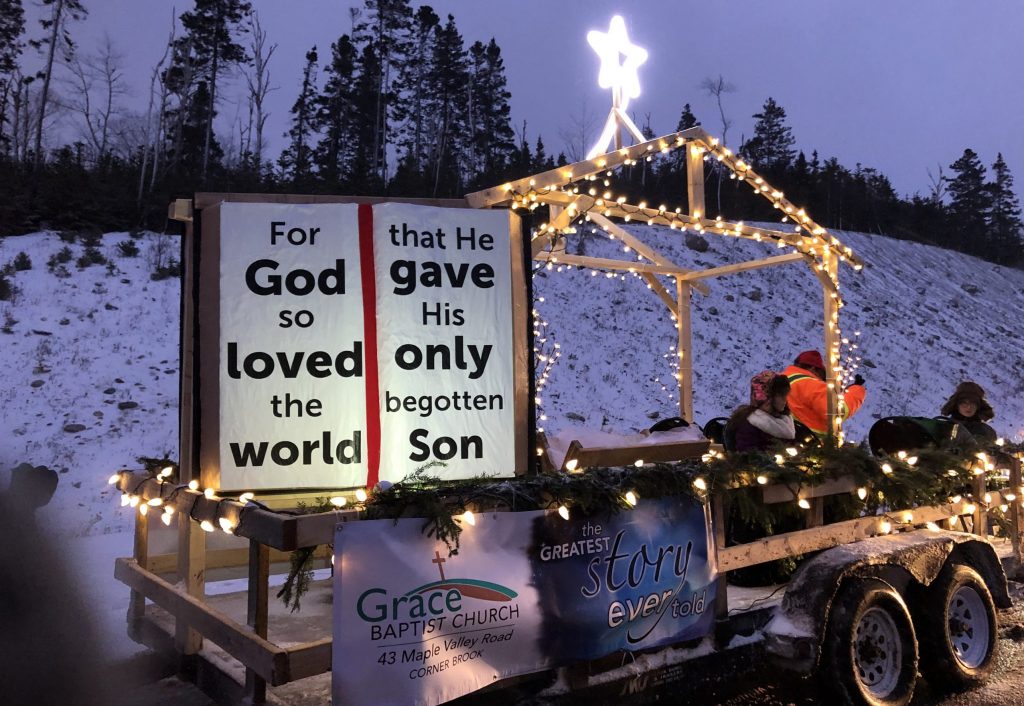 Thank you to all who prayed for us this past weekend as we participated in the annual Corner Brook parade. Many of you contacted us directly and told us you would be praying, and it was evident that many were upholding us in prayer.
The day started off with high winds and almost white-out, snowy conditions as we finalized the decorations and lights on the float, and we wondered if the city would call off the parade because of the weather. Even as we were driving to the parade lineup, it was a pure white-out. However, when the parade started around 5pm, the Lord calmed all of the weather, and we had a beautiful night for the parade.
Our church put together 1500 packets with candy, gospel tracts, and the candy cane story, and we gave all of them out well before we reached the half-way point in the parade. It was amazing to be a part of the community in this way and to see everyone on the streets enjoying the Christmas spirit.
Probably the most exciting aspect of it all was seeing our church people get excited about handing out all 1500 packets. Even before we ended the parade, everyone was already saying "We need twice as many for next year!" Please pray with us that the Lord would use the tracts that were given out, and that we would see some fruit from this outreach. We've already had someone who was at the parade message the church asking for more information!
Thank you again for praying and for holding the ropes for us here in Newfoundland! May God bless you all as we celebrate the birth of our Saviour this season!