Fishing Trip Report – July 17, 2017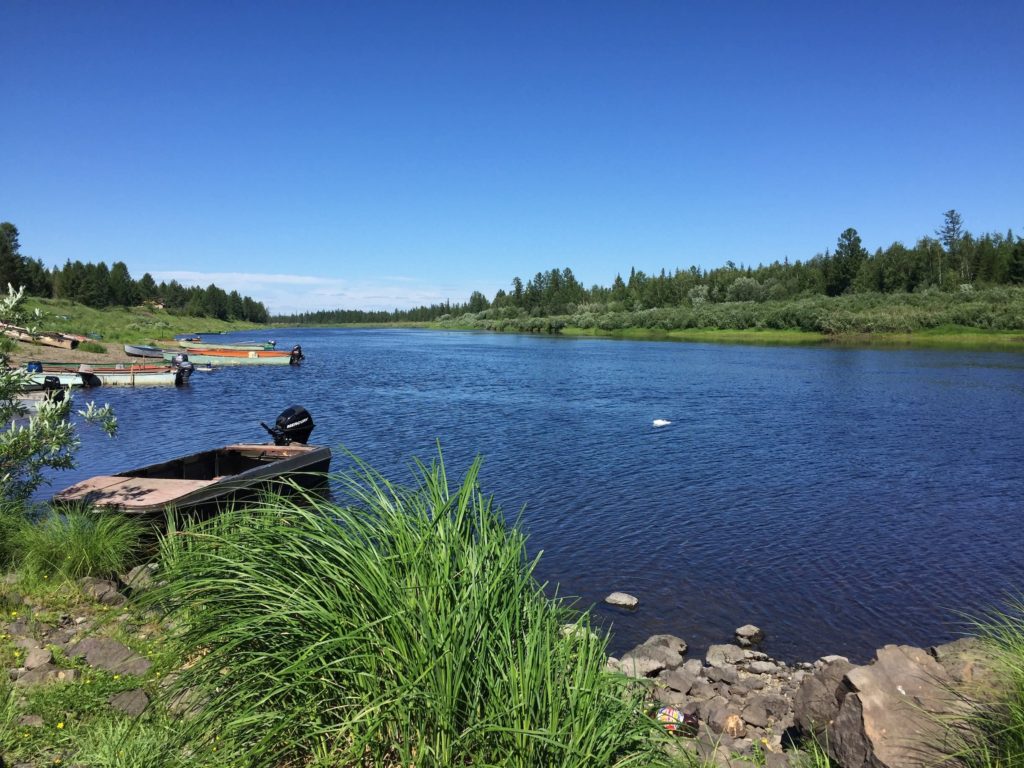 Thank you to all who prayed for us this past week as we flew up to the village of Strelka for our fishing trip.  There we met up with one of the local men from that village and the four of us — James, myself, James' neighbor and the man from Strelka —  headed downriver for a week in the Siberian wilderness.  We travelled 3.5 days downriver, fishing along the way and pitching camp along the bank every night, and then 3.5 days back to Strelka where we flew back to Vanavara on July 12, 2017
Although we battled rain every day except for the first day, I had the time of my life and the Lord blessed the trip in many ways.  Many times, when I am consistently engaged in Russian conversation 24/7, it becomes overwhelming and I have a hard time functioning and fully following the conversation, but this time it was completely different!  I was completely comfortable and in my element and was even able to joke around with the men as things happened along the way!  This was all of the Lord, because I have never before felt this freedom in conversation and in Russian language comprehension!  Thank you again to all who diligently prayed for us throughout the week!
One night, as we overnighted in a small hunting shack along the bank of the river, the Lord also opened the door to begin to talk with these men about the Gospel.  One of the men noticed my Bible and asked about it and that led to a long conversation and discussion about religion and I was able to begin to share how Biblical salvation is not just another religion.  Again, this was clearly the Lord's doing and it has laid the foundation for future conversations with these men!
The Lord also blessed the fishing as well!  While the water in the river was extremely murky due to the constant rain, nevertheless we ended the trip with two 50 liter barrels full of perch, pike, grayling and lenok (a Eurasian freshwater fish in the salmon family).  And while I don't like to brag, I do have to make mention of the fact that I did make the biggest catch of the trip – a 10.5 lbs (4.850 kg) pike!
Please pray with us as we continue to build these relationships, and especially as we continue to interact with James' neighbor on a regular basis here in Vanavara!  God is opening doors and bringing people into our lives and it is exciting to watch Him work!
I have included some pictures below for all of skeptics out there 😉 and a short video overview of the week!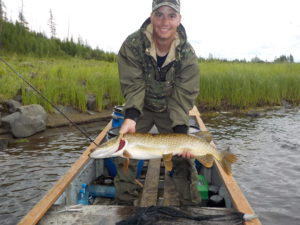 The catch of the week – a 10.5 lbs northern pike!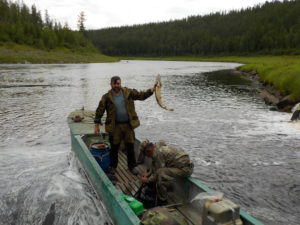 Another big pike along the way!