God's Amazing Provision!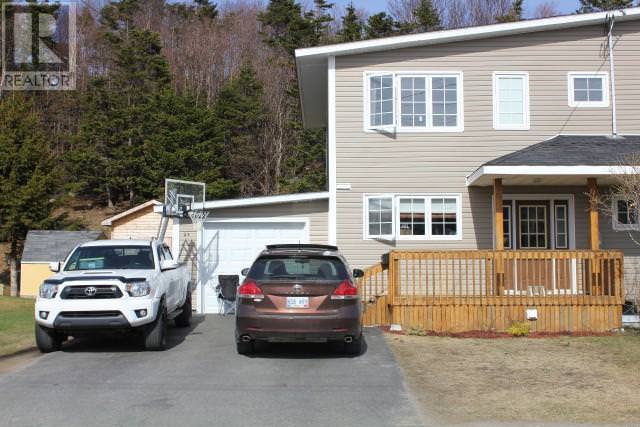 "Wait on the LORD: be of good courage, and he shall strengthen thine heart: wait, I say, on the LORD."
~ Psalm 27:14 ~
One of the questions that we have been asked often while traveling this furlough is if we already had housing in Newfoundland, and our answer each time has been, "No, we don't. God will provide it in His time. We haven't needed it yet, so it's not the right time." But, as of last week, we are super excited to report that the Lord has provided housing for us in a truly miraculous way.
Two weeks ago, while browsing some of the internet listings, the Lord prompted me to search a site that I hadn't looked at in a while, and I found a home for rent that had just been listed only five hours earlier. After showing it to Katie, we both had peace from the Lord that this was the one that He wanted us to pursue. We were both excited about it, because homes for rent are hard to find and go extremely quickly when they do become available, and this was a beautiful home in the perfect location. The house would be available June 1, and, although we do not plan to move up until August, we were willing to pay whatever was needed to cover those two months before we could move in.
After messaging the owner several times with some questions about the property, I wrote and said that we would like to commit to rent it from them for at least a year and possibly longer. This was a Wednesday afternoon, and I didn't hear anything from the owner all that day, so I sent another message Thursday morning to make sure it was received. I immediately received a reply from them thanking me for our interest, but that they had decided to rent to another family who was interested in renting it more long-term and could move in right away on June 1. We were saddened by that, but took it to mean that this was not what God had prepared for us.
Friday morning, I was awakened by a message from the owner of the house, saying that they had decided not to rent to the other family and would be willing to rent to us if we were still interested. I quickly texted back and said that, yes, we were still very much interested and we set up a time for a phone call the next day (Saturday) to work out the details.
During the phone call Saturday morning, after introductions were made and I shared a little bit more about us and why we were coming to Stephenville, the landlady said, "I just wasn't getting good vibes talking with the other family, but I was getting good vibes from your messages that you sent, and something (we know that it was the Lord) just told me that we needed to rent to you and not the others."
As we continued to converse, I was almost speechless as I sat in awe of our great God and this latest demonstration of His grace and provision for us. By the end of the phone call, we had worked out the details of both the rental agreement and the deposit needed to hold the house for us for two months. After signing the lease agreement and sending the wire for the deposit the following week, we now have a house ready and waiting for us on August 1, 2019!
By God's grace, as of August 1, 2019, our new field address will be as follows:
24 Pennsylvania Drive, Stephenville, NL A2N 2W7
We are praising the Lord for both His provision and His timing and are excited more than ever to move up and begin serving Him in Newfoundland.