In Everything Give Thanks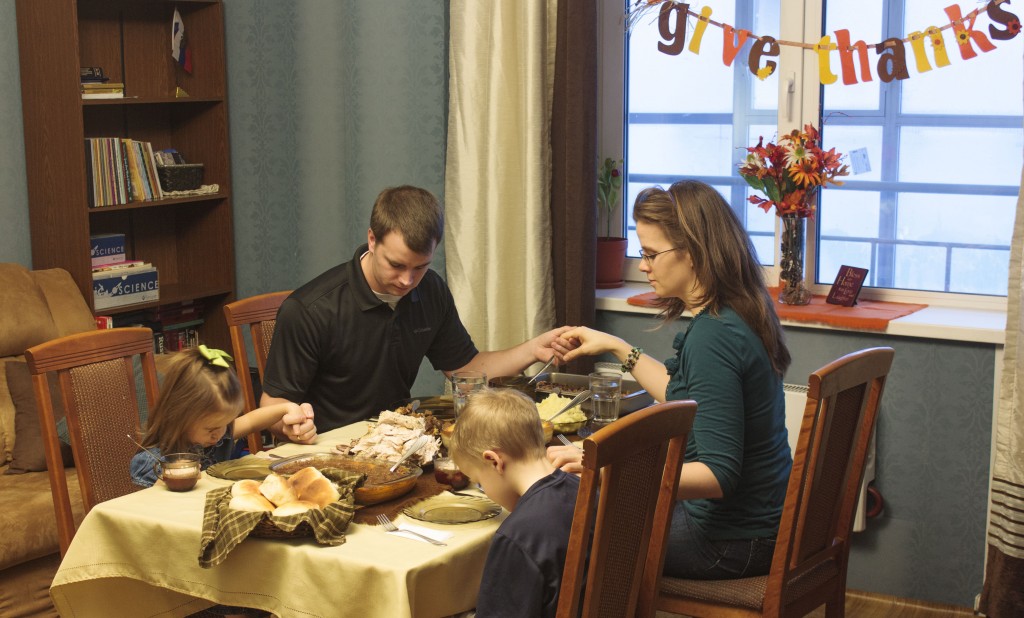 Thanksgiving Day is one of my favorite days of the year — not just because of all of the good food that we get to enjoy, but because it is a day that we specifically set aside for remembering and giving thanks for all that the Lord has done in our lives.
While there are many things for which we are thankful, the Lord has brought to mind several people for whom we would like to give thanks.
First of all, we would like to thank the Lord for our Pastor, Jim Ogle, and our home church, Emmanuel Baptist, for sending us out as their representatives to take the Gospel to the unreached peoples of Siberia. We are glad to have such a loving and supportive church family, and we are truly honored to be your missionaries.
We would also like to thank the Lord for Dr. Gary Forney, the director of Points North Baptist Mission. His burden for reaching the forgotten peoples of the North first opened our eyes to the need of a Gospel witness in the arctic regions of Siberia.
We cannot but be thankful as well for Pastor Alan Morrison and his wife Amy for the years that they faithfully served in the office of Points North Baptist Mission, and for Bro. Jon Black who took up the reins after the Lord called the Morrisons to another ministry.
And last, but definitely not least, we thank the Lord for each individual and every local church who has faithful stood behind us and support us in both finances and prayer. We are truly grateful for the cards, emails, care packages, special gifts, and the many other expressions of love that you have shown to us in these last 4.5 years we have been on the field.
Time and space will not allow us to continue with more, but we are truly thankful for everyone who has impacted our lives in some way, be it great or small. Our prayer is that we, as believers, would not just remember to give thanks this one day of the year, but that our lives will be characterized by an attitude of thankfulness.
"Praise ye the LORD. O give thanks unto the LORD; for he is good: for his mercy endureth for ever."
Psalm 106:1