International Women's Day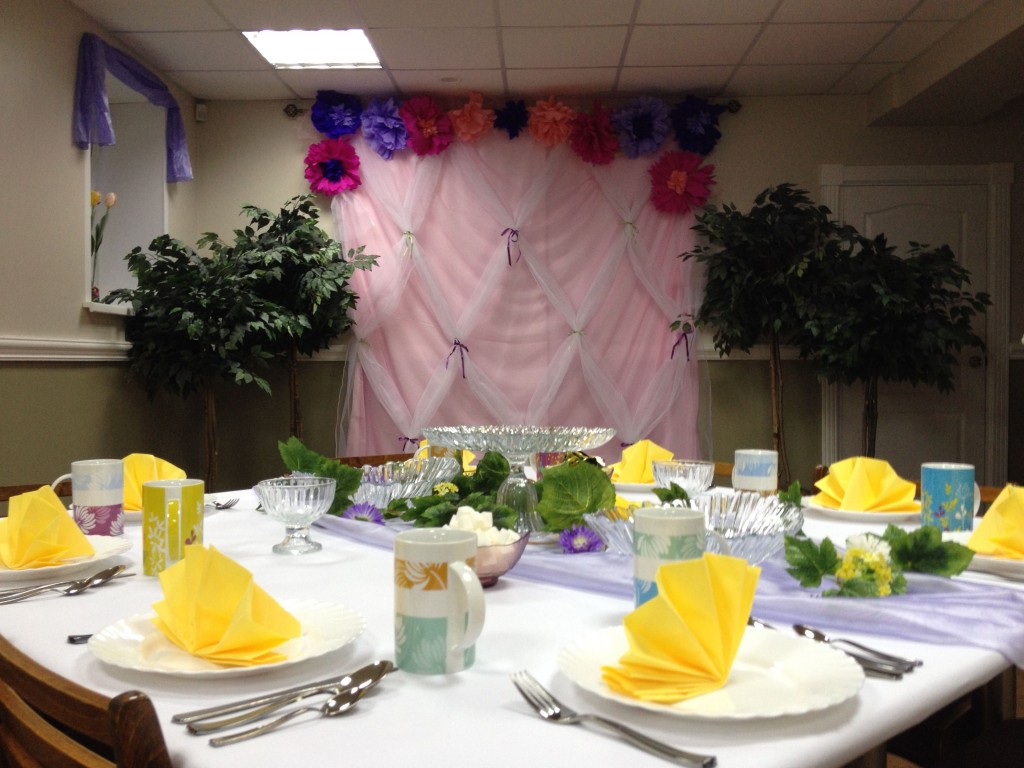 One of the biggest holidays of the year here in Russia is International Women's Day, which falls on March 8. If I had to liken it to a US holiday, the closest one would be Mother's Day, but Mother's Day pales in comparison to how Women's Day is celebrated here. Almost every woman gets a complete makeover in March 8 – a new haircut, up-do or color; a nail job; new clothes; new spring boots; etc. If it can change, it gets changed. You almost have to reintroduce yourself to all of the ladies at church after March 8, because you probably won't recognize them. Tulips are the traditional flowers given on that day, and you will often see many cars parked along the side of the road with signs in the back window advertising that they have tulips for sale. While it may seem a little extravagant and over-the-top to an American mind, it is a very special day to honor and remember the ladies here in Russia.
Knowing how big of a day it is, Katie had been wanting to do a ladies' banquet for quite some time now, so that we could invite many of the ladies in the community who would not normally come to a church service. The Lord worked it out that she was able to plan such a banquet this year and we were excited to see how the ladies would respond. Not knowing how many to plan for, we set 42 places and had 41 ladies show up! Many were church ladies, but there were also many visitors as well.
After a delicious meal of chicken cordon bleu, green beans, rice pilaf and a delectable dessert of strawberry mousse in chocolate bowls, one of the ladies from the church gave a short devotional which challenged the ladies and presented the Gospel.
All of the ladies who attended had a great time, and it was a great opportunity of outreach as well. Please pray for those who heard the Gospel, that the seed of the Word would take root in their hearts and we would see them come to know the Savior.
Our thanks go out to our coworkers, Nancy Butkevich and the Kevin Jones family for their help and support in the prep, cooking and cleanup afterwards. We appreciate their service to the Lord that was shown in their willingness to help make this event a success for the glory of God.