May 2015 Prayer Letter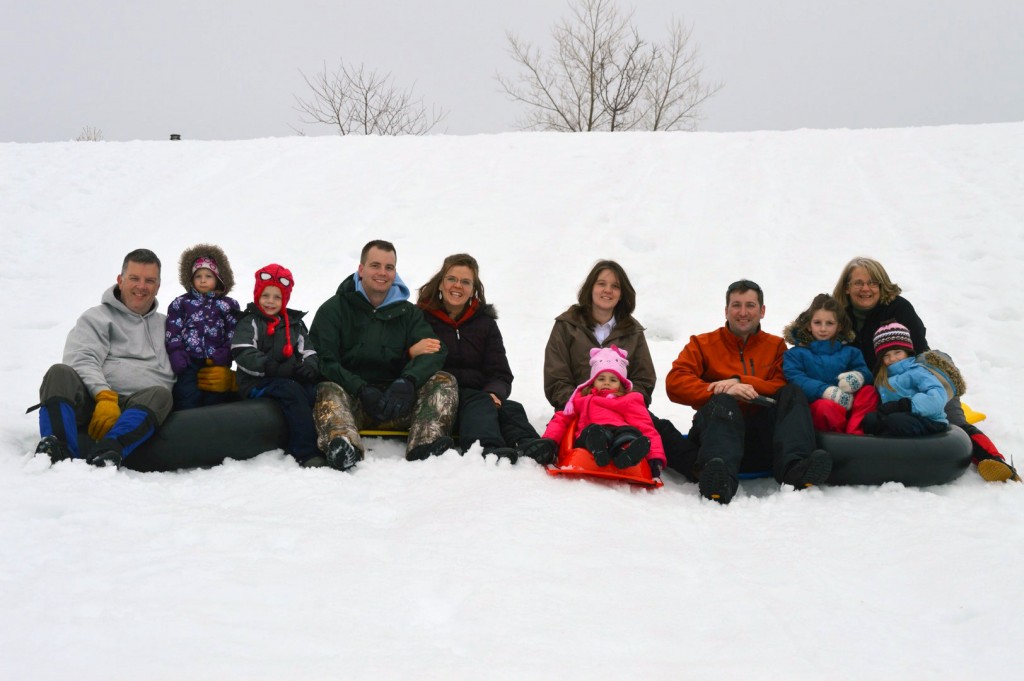 To download a printable PDF of this prayer letter with pictures and full graphics, please click HERE

Family, Friends, & Finishing Furlough
Life has been busy as we have hit the home stretch of furlough! Our travels have kept us in New England and Canada for the past 2 months and we are so very thankful for the many opportunities that the Lord has given us to reunite with family and many old friends.
We were blessed to be able to present our ministry to a new church in New Hampshire where Bro. Alan Morrison is the pastor. Pastor Morrison and his family faithfully served as the office manager for Points North Baptist Mission for several years, and it was a blessing to be able to reconnect with the Morrisons in the new ministry in which God has placed them.
Easter week was also a very special time as we were able to sneak in a quick trip to Canada to visit Katie's sister and her family who are faithfully serving as missionaries in the difficult field of Newfoundland.
The Lord also blessed our remaining time in Maine, as we reported back to a number of our supporting churches. It was truly a privilege to share what the Lord has done these past few years. We are thankful for all of you who faithfully hold the ropes for us in prayer and financial support!
Over Halfway to Vanavara!
We are thrilled beyond measure to report that, from the time of our last prayer letter to the writing of this one, the Lord has brought in almost $15,000 for our building fund, which pushes us over the halfway mark!
We are so very thankful for the response of God's people who have given towards the new ministry in Vanavara. Many have given sacrificially, and we do not take it for granted. We are looking forward to the time when fruit from Vanavara will be added to your account!
We praise the Lord for His provision thus far and we are excited to see how He will provide the remaining funds needed to build in Vanavara. In light of the fact that we have crossed the halfway point in our building fund, I would like to present a breakdown of what it will take to complete the other half of our building fund:
25 people x 25 churches x 60 dollars
In order to meet the remaining needs of the housing fund, it would only take 25 people in 25 churches each giving $60. If you have not yet given, would you prayerfully consider being one of those who would have a part in meeting this need?
If you believe that the Lord would have you give to help start the new ministry in Vanavara, you may designate your gift for the Northcutt Housing Fund and send it to our mission board at the following address:
Points North Baptist Mission
PO Box 977
New Philadelphia, OH 44663

We are so very thankful for the part that many of you have already played in helping us prepare for the move to Vanavara. Many have already given of their time, resources and expertise. Thank You!

As always, we truly appreciate your faithful prayers and support of our ministry.  We are honored to be your representatives to the people of Siberia.
Prayer Praises
Provision of more than half of our building fund!
Building plans mostly finalized for the house and church in Vanavara
Time spent with family and friends
Wonderful response from people wanting to come over and help build in Vanavara
Prayer Requests
Leaving the States to return to Krasnoyarsk on May 19
Safety as we finish our final furlough travels
Remaining funds needed ($37,500) for the move and building in Vanavara
Quick adjustment back to Krasnoyarsk ministry and getting over jet lag