New Family Pictures!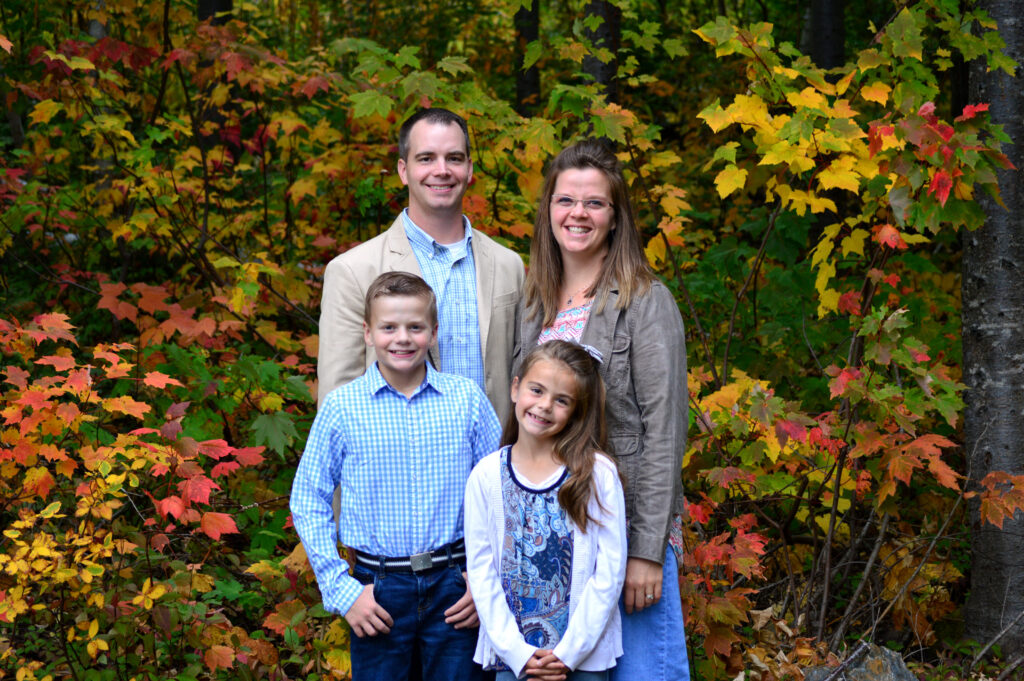 Many have asked for an updated family photo and we are happy to finally have one available. You will find our new photos on our Info Packet page with several different photos and options for downloading. The Lord is giving us a beautiful fall season thus far, and we were excited to be able to take advantage of the colours and fall scenery.
We had a fun time taking these pictures, especially when we realized that we weren't the only ones who wanted their picture taken. Can you spot the unexpected visitor in the first photo? Any guesses what it is?
Please use these photos to update the information that you have for us. The pictures should be able to be dowloaded and printed without any issues. If any problems do arise, please let me know and I will do my best to get it fixed. We have included both portrait and landscape orientations for two of the photos in order to accommodate different display needs on missionary boards.