New Photo & Video Galleries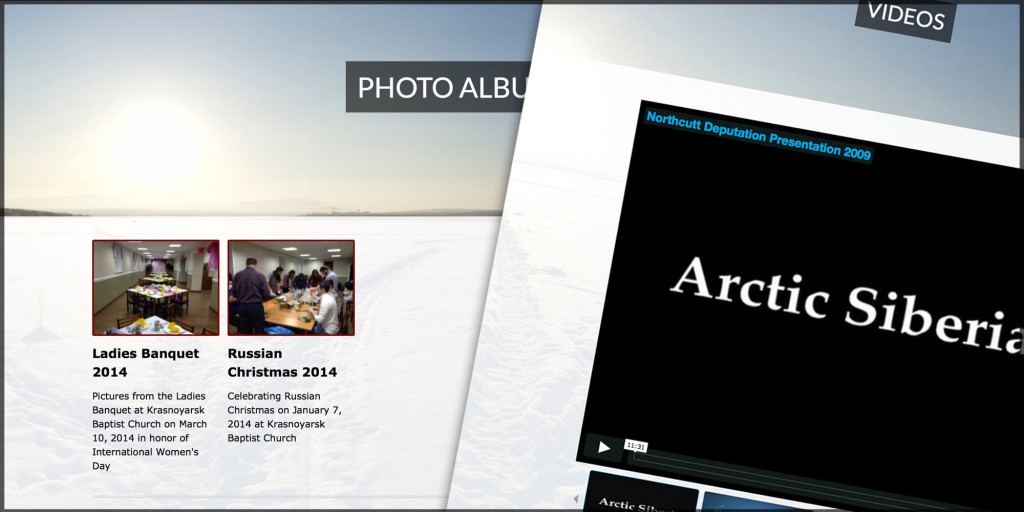 We are pleased to let you know that we now have a funtioning photo gallery on our website that includes the most recent photos from our 2014 Ladies' Banquet.  We will be posting more photos here in the future, highlighting special events, sights of the city, life in the village, etc.
You may view the photo gallery by following this link: Photo Gallery
We have also revamped the video gallery to make it load more efficiently and play at a higher quality.  The video gallery is divided into the following two sections: Presentations and Ministry Videos.
The Presentations gallery will include both our deputation presentation and all of our field updates as we make those for furloughs.
The Ministry Videos will be any videos of interest that we may shoot, including special events and activities, church services and whatever else we think might be interesting to you.  We have just added a video of our church choir special that was sung for our January 7, Russian Christmas Service.
You may view the video gallery by following this link:  Video Gallery
We hope that these new tools will give you a little more insight into our ministry here and help keep you up-to-date with the goings on here in Siberia.