November 2013 Prayer Update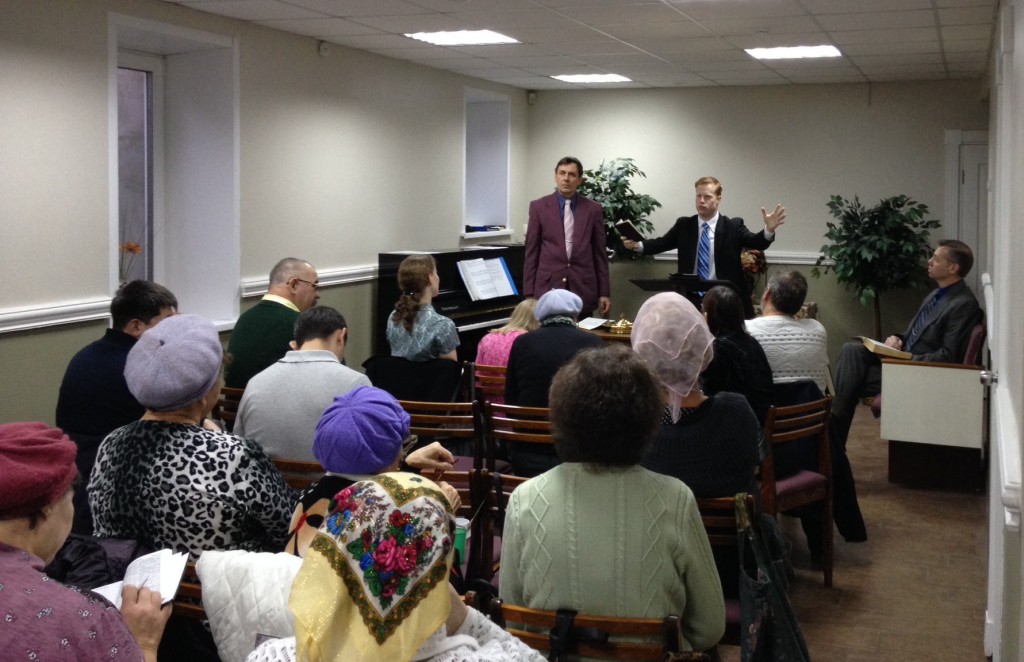 To download a printable PDF of this prayerletter, please click HERE.
Just a quick update to touch base with all of our supporters before we send out our year-end summary prayer-letter.
We have been blessed to have Evangelist Glenn Stevenson III here with us for the past month ministering and helping here in any way possible.  We have been quite busy since his arrival and are trying to maximize the short time that he will be here.  From painting the church interior to preaching every service and even taking a turn a babysitting, Bro. Glenn has been a huge blessing and encouragement to us and to the people here in Krasnoyarsk.
We will have some new ministry opportunities and responsibilities beginning this month and we look forward to updating you on those a little bit later on as they continue to materialize.
We want to thank you for your continued prayer and financial support of our ministry as we continue with our language studies and ministry here in Krasnoyarsk, Russia.  We do not take you for granted and count it an honor to be your representatives to the people of Siberia.
Prayer Praises
Safe arrival of Bro. Glenn
The encouragement and support that we have received from Bro. Glenn's ministry here
New upcoming ministry opportunities
Prayer Requests
Wisdom in preparing for these new ministry opportunities
Our continuing language studies – understanding and comprehension of the many intricacies of the Russian language