The Olympic Torch Comes to Krasnoyarsk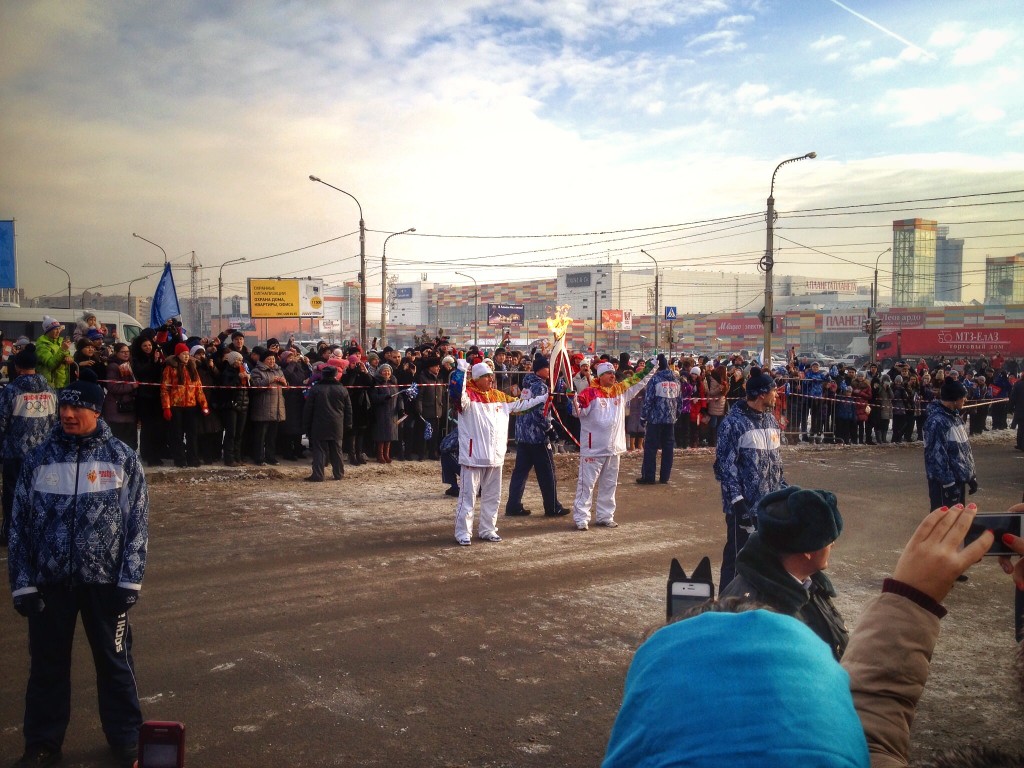 In preparation for the 2014 Winter Olympics in Sochi, Russia, the Olympic Torch has been touring Russia, making stops at almost every major city and point of interest along the way.  The Olympic Torch relay began in Moscow on October 7, 2013 and will end in Sochi on February 7, 2014 for the beginning of the 2014 Winter Olympics.
On day 50 of the relay, the Olympic Torch made it's appearance in Krasnoyarsk and we were able to see several exchanges of the flame and a short ceremony at the local ice arena.  The Torch was carried for more than 35km throughout the city and made many stops at various points of interest in Krasnoyarsk.
It was definitely a unique and wonderful experience as the entire city rallied together, celebrating the coming Olympic Games, and we were privileged to be a part of it all — experiencing a part of the Olympic Torch relay, right in the middle of Siberia!
You may view a map of the route of the Olympic Torch Relay by clicking
here.