Urgent Update!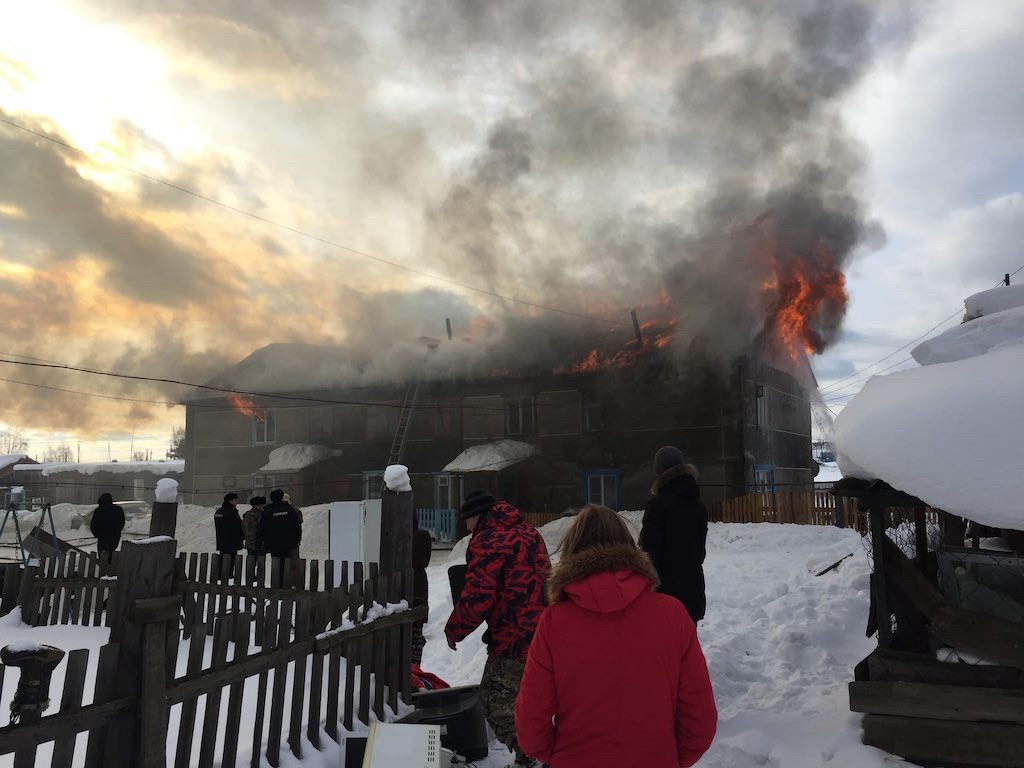 Pastors and Supporting Church Families,
Today around noon our time (midnight EST), February 25, 2017, here in Vanavara, fire broke out in our apartment building and it burned to the ground.
We are all fine as are the other six families who lived in the building.  We were able to get a few things out, including our important documents, some clothes, a few of the kids' toys and a couple of appliances before the fire forced us to leave.  Everything else that was left in the apartment was completely lost.  
We are spending a couple of nights with the Deans while we figure out where to go from here and will be meeting with a lady about some temporary housing tomorrow (Sunday).  
 
While we know that it is just "things" that we lost, and that "things" can be replaced, it still hurts to lose it all.  Overall everyone is doing well, but it has been hard on the kids as they think about their things that are important to them that they have lost in the fire.
Please pray for us, as well as the other displaced families, as we try to make a plan to get resettled.  Pray that this may be a time of bonding with the other victims, that doors of opportunity to witness will open.  We praise the Lord that there was no loss of life and no injuries.  We know that the town will be watching to see how we react to this tragedy.  We need God's help and strength and wisdom during this time.
Many of you will undoubtedly ask or wonder what you can do to help.  At this point I cannot honestly say what we need right now.  Once we can get our bearings, we will be able to inform you better about our needs.  Our internet access will be spotty at best right now, but I will do my best to keep everyone informed and updated in a timely manner.